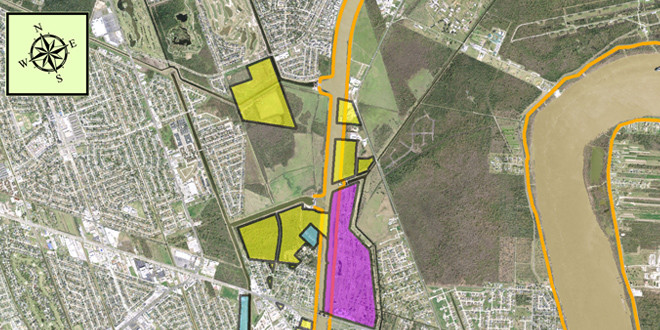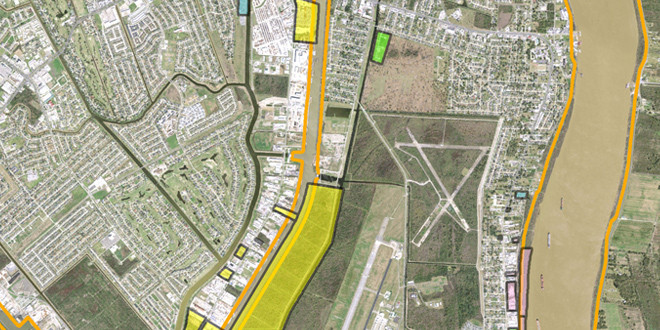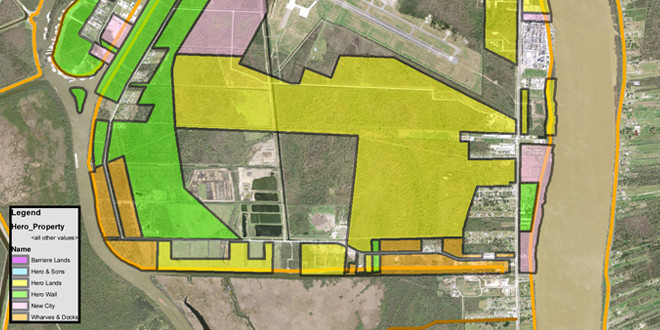 Welcome to Hero Lands Company
THE HERO COMPANIES PROPERTIES ARE CONCENTRATED IN PLAQUEMINES PARISH BUT WITH REAL ESTATE IN SEVERAL DIFFERENT SITES IN THE NEW ORLEANS AREA.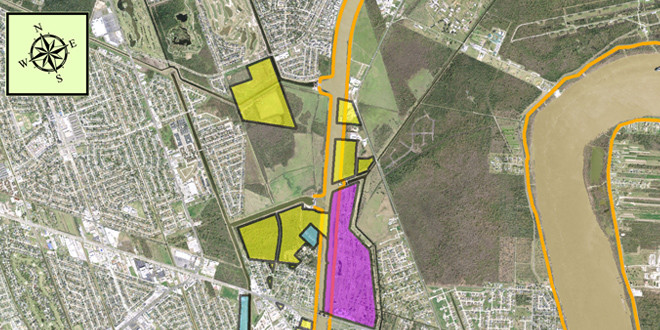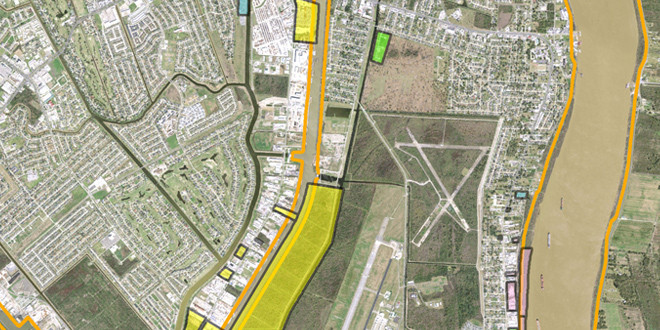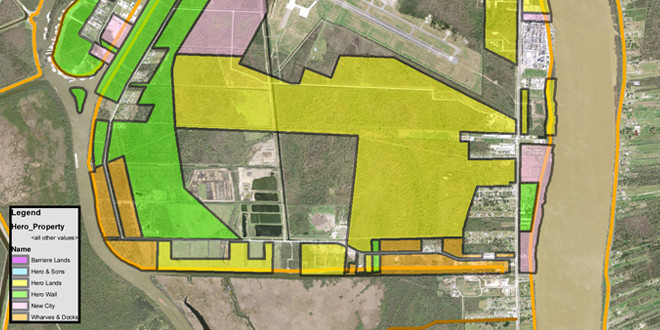 The HERO companies properties are concentrated in Plaquemines Parish but with real estate in several different sites in the New Orleans area. These family owned companies have properties dating from the early 1900's when our founder, George A. Hero, started investing in the "Westbank" of New Orleans. Mr. Hero's initial purchases were in the Belle Chasse area. With time the several companies were formed, George A. Hero Company, Hero Wall Company, Hero Lands Company, New City Company, Wharves & Docks Company, Bayou Barriere Golf Club, and Numa C. Hero & Son.
The largest of the Hero companies has many available properties including:
Water frontage along the Gulf Intracoastal Waterway (Intracoastal Canal) and Hero Canal
Woodlands to the south of the Naval Air Station Joint Reserve Base (Alvin Callender Field) and west of the Intracoastal Canal
Frontage along Louisiana Highway #23 (Belle Chasse Highway)
Residential property along Tullis Drive in Algiers (Orleans Parish)
Warehouses on Engineers Road, Concord Road and Peters Road
HERO LANDS CO.
Hero Lands Company was formed in 1938, following the death of George Hero, combining parts of several "Plantations": Concession, Oak Point, Lilly, Augusta, Concord, and Cedar Grove. The company has several buildings in the greater New Orleans area.
read more
NEW CITY CO.
New City Company's main property is along the Mississippi River with batture and Belle Chasse Highway (Louisiana Route #23) frontage.
read more
HERO WALL CO.
Hero Wall Company has property mainly along Bayou Barataria and the Intracoastal Canal. It was initially incorporated in 1913.
read more
WHARVES & DOCKS CO.
Wharves & Docks Company formed in the 1950's with Hero Canal frontage and lands along Walker Road. Portions of Walker Road are now being paved as a State Highway.
read more
BARRIERE GOLF
Bayou Barriere Golf Club is a public 27 hole golf course with clubhouse and pro shop facilities. The course opened in 1965 located next to the Intracoastal Canal near the Belle Chasse Tunnel.
read more
N.C. HERO & SON
Numa C. Hero & Son is the day-to-day contact for the companies. They also have several rental residences in Belle Chasse.
read more
GEORGE HERO CO.
George A. Hero Company is the office of George A. Hero III.  He is a forensic engineer specializing in fire investigations.
read more